What if while you slept your body could recharge, restore and regenerate itself?
Meet the wellness mattress of 2021
Take back your sleep today.
FDA accepted 2021.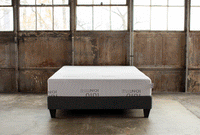 Exceptional quality at an affordable price
The Lulu is the most advanced mattress of its kind Powered by our ION Miracle Yarn Technology.
Our mattresses have a blend of proprietary foams that are uniquely matched for the ultimate support and cooling that one needs for the best night's sleep.
Best mattress for slide sleepers that are known to aid back pain.
Designed By Experts. Made in the USA.
Made with premium, 100% American raw materials!
Learn more about how top athletes and top performers use our products to maximize their sleep.
Pat Scales, Long Snapper for the Chicago Bears
" I wake up restored and reenergized. My body doesn't hurt!"
Hayden Calder, Disney Star - Dancer, Model & Actor
"Will help my knee recharge for dance class tomorrow!"
Zach Harting, U.S.A Swimmer, 2020 Olympian
"Mattress I've wanted to come home to!"
Carla Field, Actriz y Modelo
"It is so important to invest in a good mattress, I recommend Lulu with my eyes closed."
Annie Lazor - 2020 Tokyo Olympic Medalist
"We wake up much more refreshed and recovered ..."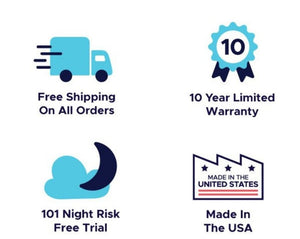 As Seen In


The Future Of Sleep Has Arrived
Powered by Miracle Yarn Technology
Lulu's ION Miracle Yarn is a patented technology using fibers coated with natural minerals that are woven into each of our mattresses. 
Recycling your body's energy Lulu ION's miracle yarn reflects far infrared rays (FIR technology 2020 Harvard Studies), the good heat, back into the body, which temporarily increases circulation, speeds recovery times, increases stamina, strength, and energy levels.
SHOP THE MATTRESSES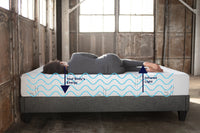 Endorsed by Emmy Award winning actor Charles Malik Whitfield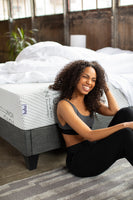 Our Philosophy
At Lulu we believe good health starts with healthy habits. That's why a good night's sleep is so important to overall health and well being. Convert your sleep with our wellness product of 2020.
LEARN MORE